We do not do impounds or repos. Please call 311 or your local police department for info regarding finding your car.
Auburn Towing Company – Auburn, AL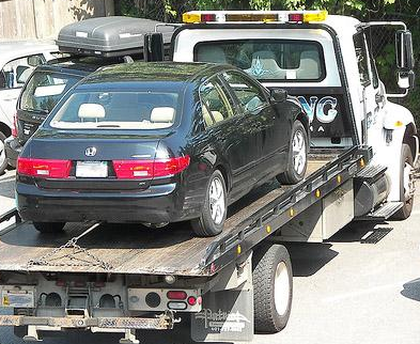 If you're looking for a reliable towing company in Auburn, you can't go wrong with Auburn Towing Company. We've been providing quality towing services to residents of Auburn and the surrounding area for years, and we're always here to help when you need us. So what sets us apart from the competition? Here are just a few reasons why you should choose Auburn Towing Company for your next tow:
We have a wide range of tow truck sizes available, so we can handle any size job.

Our tow truck drivers are experienced and qualified professionals who know how to get the job done safely and efficiently.

We offer competitive rates and fast, friendly service.
Contact us at (334) 345-2029 to get free estimates.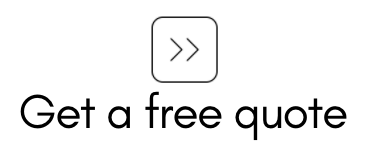 The Best Auburn Towing Company

Auburn, Alabama is quite a big college town. Rock bands like Spinal Tap would have benefited from this knowledge, but that's for another landing page. You're here to learn about Auburn Towing Company, and learn about us you shall.
The team at Auburn Towing Company has decades of combined experience with towing, wrecking, emergency roadside assistance, and the hauling of heavy equipment. There's a lot we can do for every motorist in need. All you need to do is dial (334) 345-2029. 
Towing For Just About Any Vehicle
We can tow almost any vehicle, including cars, trucks, SUVs, motorcycles, and even EVs. And what you're driving will be secure in the hands of someone else. There will be no rough-housing, rusted trailers, or big bearded tow truck drivers who haven't slept in days dragging their feet around your car.
Instead, you'll be met by a well-dressed, pleasant, and professional driver who will do everything possible to assist you in getting out of your current situation. We realize that dealing with a broken-down vehicle is stressful enough as it is, therefore we go above and beyond to make the towing process as painless and straightforward as feasible for you. Call us (334) 345-2029.
Our equipment is all in working order, so your car won't be damaged while loading or unloading it. Our staff is also well-versed in the appropriate techniques for loading and unloading all sorts of automobiles, including those low-to-the-ground sports cars that can practically break the sound barrier.
Auburn Towing Company is available 24 hours a day, 7 days a week to help you get back on the road. We are specialists in wheel repair and can handle any type of auto or breakdown situation. When your wheels break down for whatever reason, call us immediately.
Road Accidents
Towing is much more than just about car issues. Sometimes, on the road, things go wrong, and we're here to assist you. Please keep fingers crossed that no one was injured in the collision, but if your automobile won't start after the accident, it must be removed from the highway as soon as possible.
That is where we come in. We'll get there as soon as possible to evaluate the situation and figure out how to remove your car from the road in the safest, most expedient way feasible. We'll also work with you and your insurance company to complete any required paperwork so that you may be reimbursed for our services.
In an ideal world, mishaps wouldn't occur. However, this world is far from perfect, which is why Auburn Towing Company is here to help you when something goes wrong.
Flatbed Towing For All Of Lee County
A flatbed trailer will provide the smoothest ride for those longer tows, such as from Auburn to Mobile (that's long, all right). Your car will be placed on top of the truck and fastened in place so it won't shift during transit.
The easiest and most secure approach to tow a vehicle over long distances is to use an enclosed trailer. This method is also the most cost-effective because you won't have to pay for any damage that might be caused during transportation. So give us a call at (334) 345-2029 if you require a long-distance tow, and we'll dispatch one of our flatbed trucks to take care of you.
Hauling Your Heavy Equipment
Do you need a big, tough truck to do some big, touch hauling? We have some strong haulers in our fleet, so chances are we can assist. Discuss with us about moving construction equipment, generators, or industrial equipment. All of this is done by us on a regular basis.
It's not every day you find a place like Auburn Towing Company to move heavy equipment safely and efficiently. Keep our number handy for your next big moving job.
Winch Recovery Service
Is your car stuck somewhere? Auburn Towing Company can "unstick" it for you. Our strong winches can pull any automobile out of just about every condition, including mud, between trees, or at the bottom of a ditch.
We aren't afraid of a difficult situation. Don't be hesitant to contact us, even if you believe your circumstance is too complex for us to handle. We'll do everything we can to keep you and your car safe.
Auburn Towing is a towing company in Auburn, Alabama, that will assist you with any towing needs, large or little. We provide a variety of services to pick from, and our staff is always ready and eager to assist. So don't think twice about giving us a call the next time you need a tow.
We're easy to reach at (334) 345-2029.
Emergency Roadside Assistance
Hey, maybe you won't need a tow after all. Maybe your vehicle can be repaired right there on the side of the road. Do we offer roadside assistance? You bet your 5 minute instant grits we do.
At all hours of the day, Auburn Towing Company provides skilled roadside assistance. Simply give us a call and let us know what's occurred. One of our highly trained experts will come to your aid and help you get your car back on the road again.
If we don't know what the problem is, we'll tow it. So, in any case, you can trust Auburn Towing Company to take care of things.
Auburn Lock-Out Service
Did you lock your keys in your car again? Yep, there they are all right. Hanging pleasantly from the ignition, mocking you. DARING you to break the window.
Don't break the window–call Auburn Towing Company. We can get your keys out of the car efficiently and affordably. Even if you love the sound of breaking glass, call us instead.
We own some pretty high-tech gadgets to get into cars both new and old. You can almost call our methods a little bit of rocket science. We can help you get into your locked vehicle at all hours of the day. Reach us at  (334) 345-2029.
Jump Start Service In Auburn
Did you hire Nicole Kidman to dance in front of your headlights in the rain? Did she do it for so long that now you have a dead battery? Auburn Towing Company can help. We'll give you a jump start, so you (and Nicole) can be on your way. We're eating our hearts out.
We can also help if your alternator is kaput or if your electrical system has suffered some other type of failure. We're here for you when things go wrong–and that includes giving you a jump start when your battery dies. Just give us a call at (334) 345-2029.
Tire Change Service In Auburn
You're driving down the road, listening to Lynyrd Skynyrd on the radio, and then suddenly…POP! A tire blows out. What do you do? You don't have to change it yourself if you don't want to. Instead, call Auburn Towing Company. We have all the equipment necessary to change a tire quickly and efficiently. So instead of putting yourself in danger by trying to change a tire on the side of the road, let us do it for you.
You can count on Auburn Towing Company to help you with any roadside emergency–including changing a flat tire. So if you ever find yourself with a flat, don't hesitate to give us a call at (334) 345-2029. We're always here to help.
Commercial Vehicle Towing
Buses, delivery trucks, moving vans, and other commercial vehicles are among our specialties. If you need to get your vehicle from point A to point B, we can help. No job is too big or too small for Auburn Towing Company.
We understand that time is money, so we'll work quickly and efficiently to get your vehicle where it needs to go. We know that every minute your vehicle isn't in service is costing you money, so we'll do everything we can to get it back on the road as soon as possible.
If you need commercial vehicle towing services, pick up the phone and call Auburn Towing Company. We are a full-service tow truck company serving the Auburn
Discounts Available
Auburn Towing Company offers discounts for AAA members, military personnel, and seniors. Just show us your membership card or military ID when we arrive, and we'll deduct the discount from your total bill. It's our way of saying thanks for being a loyal customer–or for serving our country.
We also offer discounts for customers who prepay for their services. If you know you're going to need a tow at some point, give us a call and prepay for the service. You'll get a discount, and we'll be there when you need us.
Auburn Towing Company is always looking for ways to serve our customers better. So if you have any suggestions, don't hesitate to let us know. We value your feedback and input. Call us at (334) 345-2029.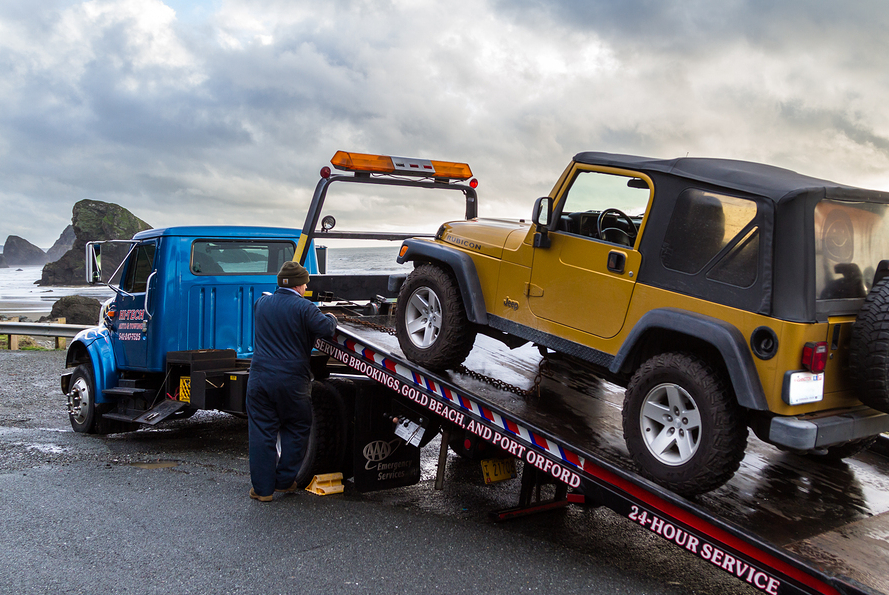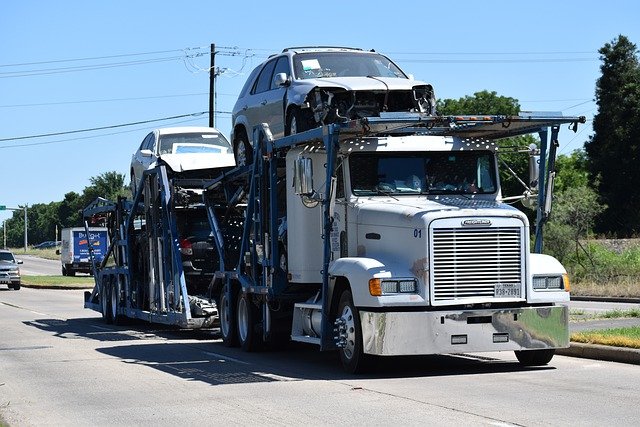 Areas We Service
Auburn Towing Company comes to you with excellent service in all things towing. Cars, bikes, trucks, SUVs, and more are all in our wheelhouse of expertise. Plus, we know the roads around here like no one else. If you need us in Auburn, Opelika, Woodland Hills, Loachapoka, Waverly, Oak Bowery, Smiths Station, or anywhere in between, give the team a call at (334) 345-2029.
Contact Us Today
If you find yourself in need of a tow or roadside assistance, don't hesitate to contact Auburn Towing Company. We're always here to help, no matter what time of day or night it is. We offer a variety of services to choose from, and our staff is always ready and willing to help. So give us a call today, and let us know how we can help you.
Auburn Towing Company is the logical choice for all your towing and roadside assistance needs. We're always here to help—no matter what time of day or night it is. So if you need a tow or roadside assistance, don't hesitate to give us a call. We're always happy to help.
Auburn Towing Company services all of Lee County with reliable towing, wrecking, roadside assistance, and equipment hauling. Keep our number handy for whenever you need us.
We're easy to reach at (334) 345-2029.
Our local partners include Dothan Towing Company.