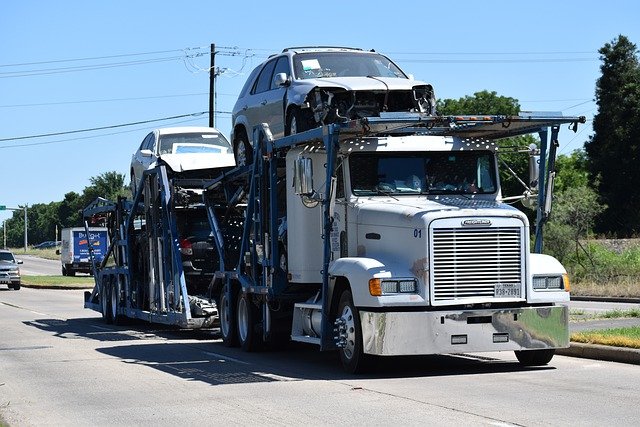 In Auburn, Alabama, the people are as kind and genial as a morning cup of coffee. Besides its numerous industrial and technological parks, there is Auburn University, where Samford Hall towers over the quad in handsome splendor.
These things are well and good. And so are we: Auburn Towing Company. If you ever find yourself in need of towing services, look no further than the local crew that's been in the business for years. We have the equipment and expertise to handle any towing job, big or small.
Why Choose Auburn Towing Company?
There are many reasons to choose Auburn Towing Company when you need a tow. Here are just a few:
We're experts in the field, with years of experience under our belts.

We have a wide range of towing services to choose from, so we can always find the right solution for your needs.

We haul heavy equipment as well

Our services extend to the entirety of Lee County

We tow cars, trucks, SUVs, motorcycles, EVs, and much more
You won't find a more reputable towing service anywhere in Lee County. Our creed is simple: to provide the best possible service at a fair price.
If you need towing services, don't hesitate to give us a call at (334) 345-2029. We'll be there when you need us.
Fast Service Without the Rush
What does that mean? With our experience, we know how to move fast without being frantic. Because we've been around for so long, we've seen it all and towed it all. There's no situation we can't handle with our calm professionalism.
You can rest assured that your vehicle is in good hands when you choose Auburn Towing Company.
No Job Too Big or Too Small
We don't discriminate when it comes to towing services. Whether you need us to tow your car or truck, we'll be there. We even haul heavy equipment as well.
Need some roadside assistance? We change flat tires, open locked doors, make fuel deliveries, and more. When you contact Auburn Towing Company you're contacting the pros who care.
Auburn Towing Company is the only towing service you need in Auburn, Alabama. With our years of experience and variety of services, we'll be there when you need us.
Get a Free Quote
To get a free estimate on any of our services, merely fill out the form on this page or dial our number. A member of our courteous and efficient staff is always standing by to help. All of your questions will be answered, and we'll provide you with a fair quote for our services.
Contact Auburn Towing Company when you're in a jam. We'll get you out of it. That's what we're here for and that's what we do.
Auburn Towing Company: (334) 345-2029.