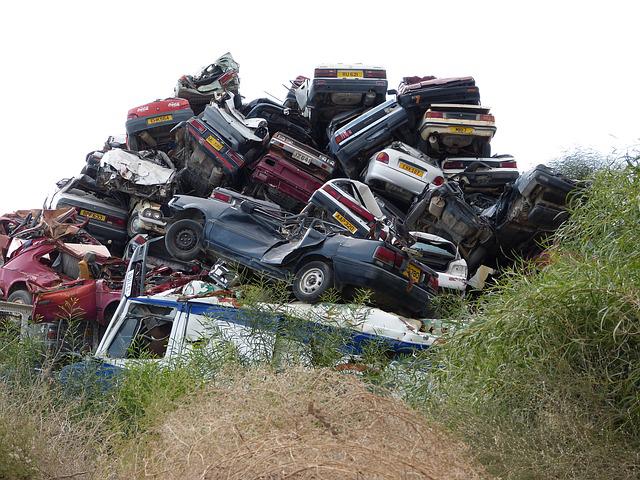 If you're an Auburn vehicle owner, then you know that it's important to find a reliable and trustworthy auto wrecker. Not all wreckers are created equal, so it's important to do your research before choosing one. At Auburn Towing Company, we pride ourselves on being the most reliable and trustworthy wrecker in Auburn. We offer fast and efficient services at a fair price, and we're always here to help our clients when they need us most. So if you need a tow truck or auto wrecker in Auburn, don't hesitate to call us at (334) 345-2029!
About Auburn Towing Company
Auburn Towing Company is a towing company that offers auto wrecker services in Auburn, AL. We provide comprehensive coverage for all of your towing and auto wrecking needs. We have a team of experienced professionals who are dedicated to providing you with the best possible service. Contact us today at (334) 345-2029 to learn more about our services!
Understanding Auto Wrecker Services
Auto wrecker services are a type of towing service that is typically used to remove damaged or disabled vehicles from the scene of an accident. These services can also be used to tow abandoned or illegally parked vehicles. Auto wreckers are equipped with specialized equipment that allows them to safely and effectively remove vehicles from difficult situations.
When To Call Auto Wrecker Services
When you're faced with a car that's not running, the decision of whether or not to call an auto wrecker service can be difficult. In some cases, it might seem like it would be cheaper and easier to try to fix the car yourself. However, there are a few reasons why you should always call an auto wrecker service when your car breaks down. First of all, they have the experience and tools necessary to tow your car away quickly and safely. Second, they can assist in getting your car fixed and back on the road. Finally, using an auto wrecker service can save you time and hassle – something everyone needs more of these days! So if your Auburn vehicle breaks down, don't hesitate to call an auto wrecker service for help. You'll be glad you did!
Auto Wrecker Vs. Tow Truck
When your car breaks down, you have a choice to make: call a tow truck or an auto wrecker. Both options have their pros and cons, so how do you decide which is right for you? Here's a comparison of the two services to help you make up your mind.
Tow trucks are typically used to tow vehicles that have been in an accident or that have broken down on the side of the road. Auto wreckers, on the other hand, are typically used to remove abandoned or illegally parked vehicles. Both services can be used to tow your car to a safe location, but auto wreckers are usually more equipped to deal with disabled or damaged vehicles.
If you're not sure which service to use, it's always best to call an auto wrecker. They can assess the situation and determine the best course of action. And if you're ever in doubt, remember – at Auburn Towing Company, we're always here to help!
Contact Auburn Towing Company
If you have ever been in a car accident, you know that it can be a traumatic experience. When your car is towed to an auto wrecker, it can be a relief to know that your car is in good hands. Auburn Towing Company has been providing quality tow truck services for many years. We offer emergency services and our rates are competitive. Contact us today at (334) 345-2029 for more information about our services.